My web
---
Автор: Паршина Александра Михайловна Категория: Have Ur Word Дата: Март 13, 2012
Теги: Нет тегов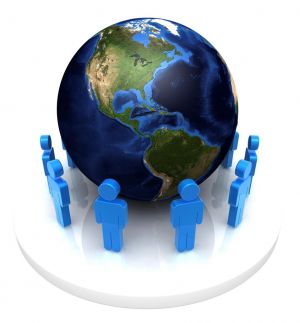 "Personal site: for and against"
Many people maintain personal websites because they are the most effective medium to express their opinions or creative endeavors that, otherwise, simply would not have an outlet. It is true that personal websites are becoming increasingly popular. The main aim of a personal website is to unveil your personal identity and possibly your distinct qualities and business skills to the world.
There are many advantages of using your own website.
First, a personal site gives you a central location to manage and store your documents, content, links, and contacts.
Second, a website can be your global "tribune" where you are able to share your knowledge, experience and enthusiasm with people who have common interests, but with whom you might not otherwise have crossed paths.
Moreover, a website can introduce you to the secrets of www and is available 24 hours a day, 7 days a week, 365 days a year. It will be your hardest-working employee, never getting sick, or taking holiday.
However, maintaining your personal website has its drawbacks. One of them is that putting a lot of work into a website, you commit yourself to it, and lock yourself into their data formats too. An additional disadvantage is that the information that it provides is not always accurate or up-to-date.
To sum up, personal website is an effective source of information and it is very important to create your own one about anything you like and get it all for everyone to see.
---